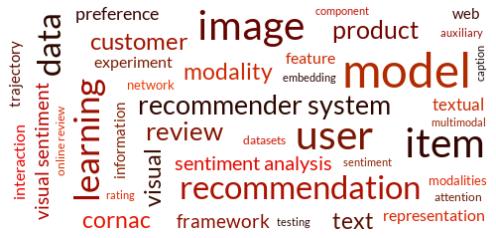 Research Interests:
Machine Learning Methods
Personalized Search and Recommendation, Learning to Rank
Mining the Web and Human Behavioral Data
Besides science exploration, I care about putting research into practice. Visit our Cornac framework if you are interested in building multimodal recommender systems. These RecSys tutorials also provide a good start.
Service