Quoc-Tuan Truong
[email protected] | CV | LinkedIn | GitHub
Xin chào! I am an Applied Scientist @ Amazon with a PhD in computer science. I work in the fields of machine learning and information retrieval, where the applications help solve Amazon business problems. At Personalization, I had been working on improving product recommendations and customer understanding services. I'm currently with Pricing Science developing solutions for marketplace sellers.
Before Amazon, I did my PhD at Singapore Management University (SMU), working with Prof. Hady W. Lauw. I grew up in Vietnam and went to VNU Hanoi for my undergraduate studies majored in computer science. The correct spelling of my name in Vietnamese is Trương Quốc Tuấn which I usually go by Tuan for short.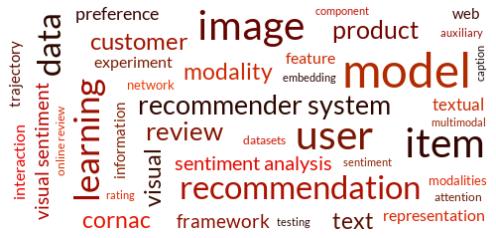 Research Interests:
Machine Learning Methods
Information Retrieval: Search and Recommendation
Mining the Web and Human Behavioral Data
Besides science exploration, I care about putting research into practice. Visit our Cornac framework if you are interested in building multimodal recommender systems. These RecSys tutorials also provide a good start.
Service